L I M I T E D   E D I T I O N   S E S S I O N S
in support of:
The heART of a Woman Project (THOAW) – an initiative that works to benefit unemployed mothers and women impacted by poverty in South Africa through mobile photography and digital literacy, founded by Andrea. A portion of proceeds will benefit Project SouthAfrica. Extended to July 1, 2015. 
Gift certificates available. 
Note: Sessions are offered on a first come, first serve basis. Limited dates available. Special LE Portrait Collections are offered and are generously discounted for an exclusive time. Pricing starts at $250 for a variety of prints and digital images.
A non-refundable reservation fee of $100 is required at the time of booking to guarantee your session and exclusive pricing with the balance due at the session plus HST on the full amount. Gift certificate sessions must be paid in full.
—
The Heart of a Woman Project  (THOAW) partners with non-profit organizations that focus on women's empowerment and poverty alleviation.
It aims is to empower women to have a voice, access to the Internet, a creative outlet and an opportunity to generate income through the sales of photographic art products or photo-based campaigns.
Pilot Project: eKhaya eKasi Art & Education Centre in Khayelitsha, a township outside Cape Town, South Africa.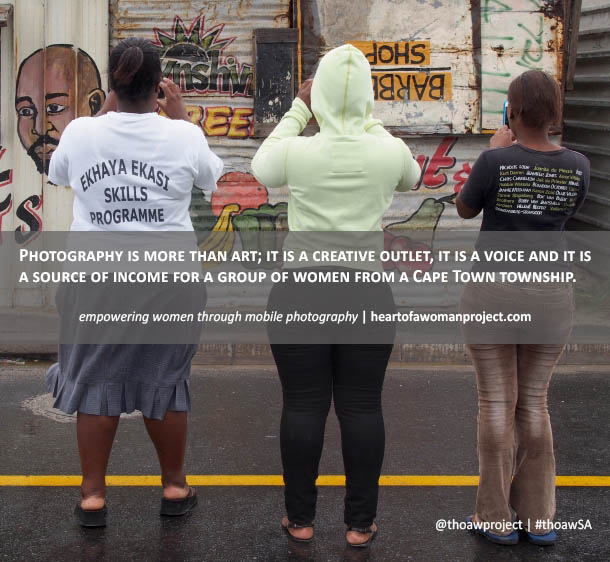 Learn more about The heART of a Woman Project by visiting the website – www.heartofawomanproject.com